Règlement général sur la protection des données
Network4cars a finalisé sa procédure de mise en conformité aux règlements européens sur la protection des données le 21 mai 2018.
Le Règlement général sur la protection des données (RGPD) est un règlement européen qui porte sur la protection des données et sur le respect de la vie privée de tous les citoyens de l'Union européenne (UE) et de l'espace économique européen (EEE). Il traite également du transfert des données à caractère personnel à l'extérieur de l'UE et de l'EEE. Le RGPD a pour principal objectif de permettre aux individus de garder le contrôle de leurs données à caractère personnel et de simplifier le cadre réglementaire du commerce international en unifiant le règlement au sein de l'UE.

"Nous sommes fiers d'avoir finalisé les procédures internes dont nous avions besoin pour nous conformer au RGPD. Outre les procédures internes et le traitement des données, Network4cars collabore avec plusieurs partenaires externes au stockage et/ou au traitement des données des clients. Pour que le traitement des données clients respecte le RGPD, tous les partenaires de Network4cars qui stockent et/ou traitent des donnés clients pour Network4cars ont signé une déclaration de stockage et de traitement des données garantissant leur conformité au RGPD".

Curious how we work?
Learn more about our step by step order process
---
Also interesting for you
10-7-2019
In a little less than two months from now, a new phase will start regarding the transition from NEDC to WLTP regulations. The team of Network4Cars wants its customers and associates to be fully prepared for this change.
21-5-2018
As of 21 May 2018 Network4Cars had finalized all the required steps to comply with the latest EU regulations related to data protection.
04-11-2019
This table shows the directives and regulations, and which component type approval will expire on the date given in the column "expiry of type approval".
Make sure you don't miss our stock updates!
Sign up for our weekly update including NEW STOCK, SPECIAL DEALS and more…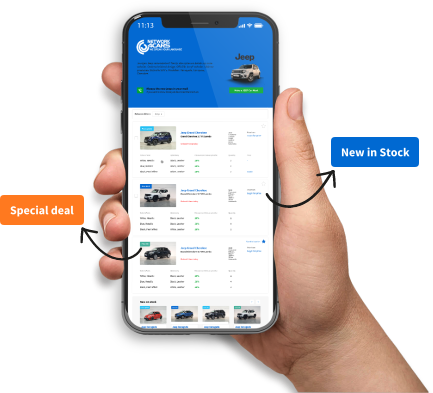 By signing up you grant permission to use your data to keep you informed of news and offers from Network4Cars