Prices to remain at the same level or increase
As the world sees the end of the pandemic with restrictions being removed worldwide and shocked by the war between Ukraine and Russia, the prices for new and used cars will likely remain at the same level or even increase during this year.
Reports from Bloomberg and Autocar have shown that car sales continued to decrease at the end of last year and the impact of chip shortage will extend in the first half of the year. The hope was that the production of chips will improve in the second half, but given the conflict between Ukraine and Russia, this is now in doubt.
Ukraine plays a big part in producing materials needed for chips and convertors, but also manufacturing wiring harnesses. Given the conflict, the production has been disrupted and it is not known when it will restart.
The sanctions on Russia also affect the automotive industry as car manufacturers close their factories and stop any sort of business.
Porsche had to halt the production of Macan and Panamera, BMW paused assembly lines across European plants, which impact the production of BMW and Mini models. Volkswagen and Mercedes deal with a similar scenario.
As the current situation is in development, more news from the automotive industry is expected in the coming months.
Network4Cars is continuously investing in new stock and that is why we are always available to assist your business needs in a quick manner, thanks to our strong delivery system.
Have a look at our stock here:https://www.network4cars.com/en/stock-overview
Curious how we work?
Learn more about our step by step order process
Make sure you don't miss our stock updates!
Sign up for our weekly update including NEW STOCK, SPECIAL DEALS and more…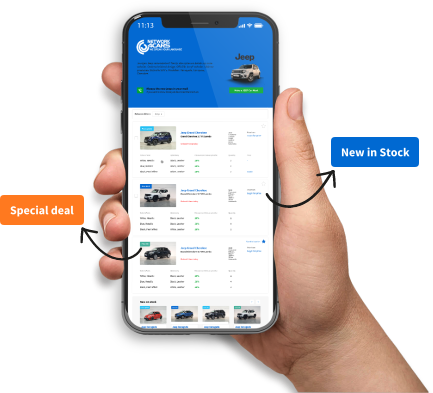 By signing up you grant permission to use your data to keep you informed of news and offers from Network4Cars