New functionality! "Soon to be expected" stock now available on the website
Also in these challenging periods, we continue to build and deliver new online functionalities to serve our customers even better.
This week we introduce a new feature knowing "Expected stock". As of now, stock that is soon to be expected for sale, will be presented on the website and you will be able to get a notification when the car is available for sale.
The new feature 'expected stock' in a nutshell:
Be the first to see new to be expected cars online;
Receive an automated email notification when cars​ become available for sale (and be the first)​;
​Expected stock exclusively for customers with an account.
This feature is ONLY available for our customers that have an account.
Login to see this new feature HERE
Not an account yet? Register HERE
Curious how we work?
Learn more about our step by step order process
Make sure you don't miss our stock updates!
Sign up for our weekly update including NEW STOCK, SPECIAL DEALS and more…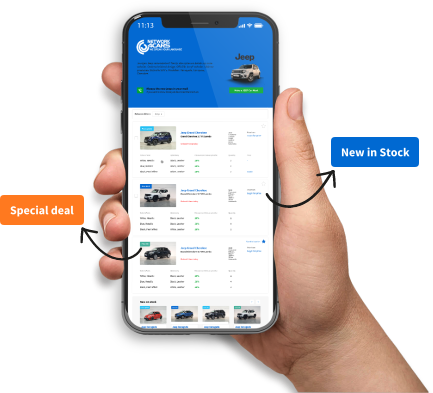 By signing up you grant permission to use your data to keep you informed of news and offers from Network4Cars