Expiring type approvals for vehicles per 01-01-2022
Many trading regulations were applicable in 2021 and, similar to every year before, some of these rules and legislation will change per 1st of January of the new year 2022. One of the really important effects of regulation change is the expiration of some of the type approvals for vehicles. De-facto this could mean that after a specific date vehicles with certain type approvals cannot be registered anymore!
It is therefore really important to check and see if your cars will remain compliant to the new 2022 regulations. For that reason we are informing all our clients to investigate any exposure you might have to legislation changes.
Further below in this article, you will find an overview of type approvals for which the possibility to register will expire after 31 December 2021.


Network4Cars keeps you moving
We've put together for you a small overview of type approvals to avoid any unpleasant surprises in the new year. We strongly urge you to double check and see whether vehicles in your stock or delivery-pipeline have one of the type approvals as mentioned below. After 31 December 2021 you will not be able to register these cars or LCV's anymore, as they will not be compliant to European regulatory rules.
Please note: The last possible registration dates mention in the table below only apply to new cars, ie cars that you have in stock now or get delivered in 2021, but without a license plate or first registration.


How do I identify these cars and expiring type approvals?
The type of approvals have a relation with European emission standards and these emission standards for vehicles are getting stricter each year. You can easily check which emission standards are attributed to your cars, by consulting the Certificate Of Conformity (CoC) of the car.
In article 47 of your COC-document you will find the information: Euro 6, followed by a 2-letter combination.
The combinations AN, AO, CH, CI are all groups of types of approvals that will expire this year.
| | | | | | |
| --- | --- | --- | --- | --- | --- |
| 36 AN | WLTP | Euro 6d-ISC | N1 Gruppe II | Benzin/Diesel | 31-12-2021 |
| 36 AO | WLTP | Euro 6d-ISC | N1 Gruppe III, N2 | Benzin/Diesel | 31-12-2021 |
| 36 CH | WLTP | Euro 6d-TEMP-EVAP-ISC | N1 Gruppe II | Benzin/Diesel | 31-12-2021 |
| 36 CI | WLTP | Euro 6d-TEMP-EVAP-ISC | N1 Gruppe III, N2 | Benzin/Diesel | 31-12-2021 |
Last but not least. At Network4Cars, we try to be as informative and supportive as much as possible but we are also required to mention that you cannot derive any rights from information shared, nor do we claim to the information in this article to be complete. The obligation to be and stay complaint with legislation is always the responsibility of the owner of the vehicle. We can only raise your awareness.

What to do?
Said differently, please make sure that you (are able to) register the vehicles, well on time, before 31-12-2021. After that any first registration of the vehicles with the above mentioned type approvals is not possible anymore. And we would not be able to support you if you were to find yourself in such a situation.
Do you have any questions? Please don't hesitate to contact our team. We are happy to help you!
Curious how we work?
Learn more about our step by step order process
Make sure you don't miss our stock updates!
Sign up for our weekly update including NEW STOCK, SPECIAL DEALS and more…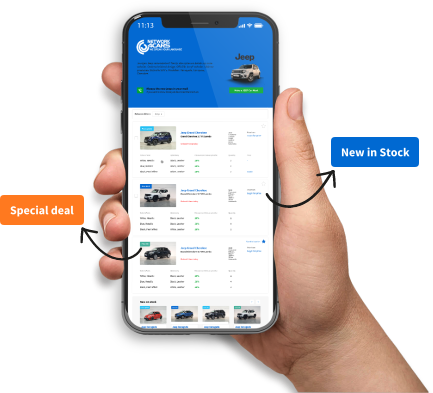 By signing up you grant permission to use your data to keep you informed of news and offers from Network4Cars