Easily compare car models.
On our website, we always offer more than 300 car makes and models in stock. In addition, you can view the expected cars. Are you interested in specific cars and models, and do you want to know what the differences are between the models? Or do you wonder why the prices deviate? We have developed the perfect function for you.
Easily compare car model versions in the following way:
Step 1. Go to the car overview.
Step 2. Select the desired models to compare.
Step 4. Click on the square box above the car marked "compare" and they will appear below the page.
Step 5. Click on the green "COMPARE" button.
Step 6. View your comparison on the website or download it in PDF or CSV file.
Curious how we work?
Learn more about our step by step order process
Make sure you don't miss our stock updates!
Sign up for our weekly update including NEW STOCK, SPECIAL DEALS and more…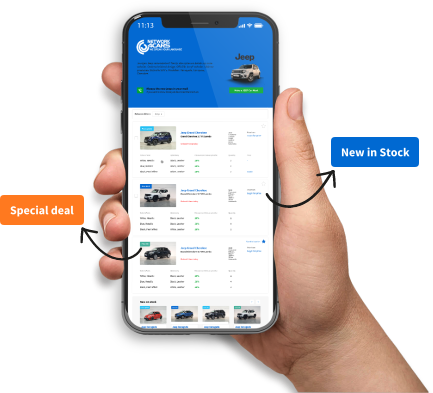 By signing up you grant permission to use your data to keep you informed of news and offers from Network4Cars