When business as usual becomes unusual
First of all we hope you, your family members and employees are doing well. We live in unprecedented times and realize that the Corona-crisis has an impact on you personally. This situation creates uncertainty, new challenges and dilemmas, which we have to face together.

Also, this health crisis has an enormous impact on our business. Countries announced measures like a lock-down or closing borders. It is difficult for everyone to estimate the full impact of this situation. Our office remains open and we're monitoring on a daily basis what this means for you. We do everything we can to handle the daily business but in this situation, nothing is taken for granted. Unfortunately, there is currently nothing we can do in countries where there is a "lock-down".

How can we help?
Do you have any questions? Please do not hesitate to contact us by email or phone, we are happy to help! For a quick response, you can email support@network4cars.com. Or get in touch directly with your regular contact person. You can find their details here.

We will get through this together!

Kindest Regards,

Team Network4Cars
Curious how we work?
Learn more about our step by step order process
Make sure you don't miss our stock updates!
Sign up for our weekly update including NEW STOCK, SPECIAL DEALS and more…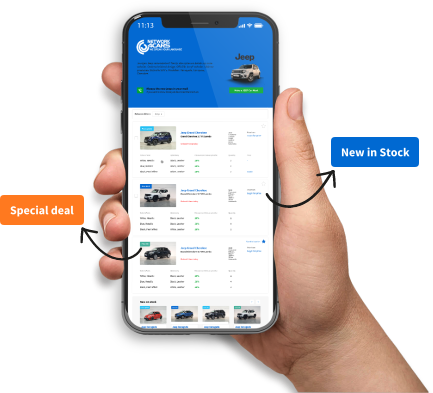 By signing up you grant permission to use your data to keep you informed of news and offers from Network4Cars