Frequently asked questions about "Support"
The car arrived with transport damaged, what do I do?
Vehicle damage reclamations can be submitted via the online form on the website. After loggin in with your account, select "Damage Reclamation" in the portal and fill and submit the reclamation form.
What do I contact my Support Representative for?
You can contact your support representative for any operational questions such as delivery times, invoices, transport, and documents. Please also ask your support representative if any process is not clear.
I would like to work for Network4Cars, to whom can I send my application?
You can check our current vacancies
HERE
Already an account?
Request your personal account to access vehicle pricing, track delivery status and more
Make sure you don't miss our stock updates!
Sign up for our weekly update including NEW STOCK, SPECIAL DEALS and more…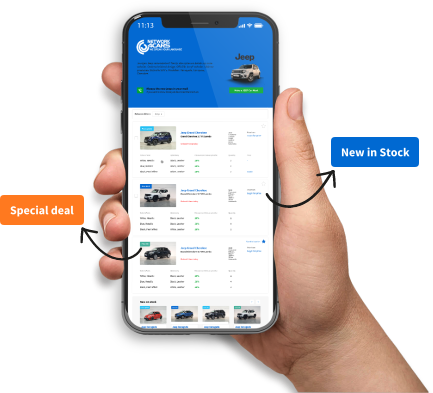 By signing up you grant permission to use your data to keep you informed of news and offers from Network4Cars