Frequently asked questions about "Invoice & Payment"
When will I receive the invoice for the ordered car?
You will receive an automated email with the invoice as an email attachment, as soon as the car is ready for loading. The payment condition is specified in your sales order.
Will I also receive the invoices in hard-copy format?
To speed up the order process we do not issue hard-copy invoices; you will only receive a digital copy of the invoice(s).
Will you invoice including VAT?
In most cases we invoice excluding VAT; only in rare cases do we invoice including VAT. Your sales representative will explain this thoroughly when you go through the car purchasing procedure.
When should I pay the invoice?
The payment conditions are specified in your sales order and are also mentioned in the automated email including the invoice. Payment through the Swift system will speed up the delivery of the car.
What is your bank account number?
Our bank account number and BIC/SWIFT details can be found
HERE
, or on your sales order or invoice.
What is your VAT number?
Our VAT number can be found
HERE
, or on your sales order or invoice.
Already an account?
Request your personal account to access vehicle pricing, track delivery status and more
Make sure you don't miss our stock updates!
Sign up for our weekly update including NEW STOCK, SPECIAL DEALS and more…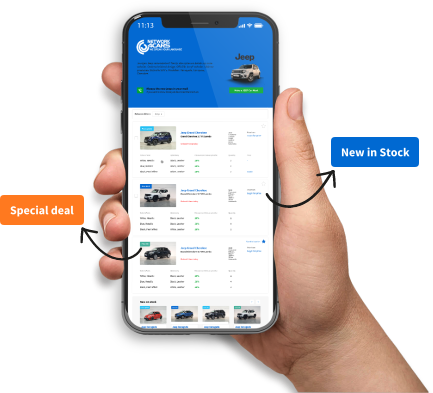 By signing up you grant permission to use your data to keep you informed of news and offers from Network4Cars