Frequently asked questions about "Contract"
When should I sign my sales contract?
Your sales order should be signed as soon as possible (preferably within 24 hours), to make sure there will be no delay in the agreed delivery time.
Are transport costs included?
For the vast majority of the cars delivery charges are included, however always check the details of the car in question on our website. Your sales order will also specify whether or not delivery charges are included.
What if the car I received is different than the one I ordered?
If this happens, please report this as soon as possible to your sales representative, who will find a solution for the mismatch as soon as possible.
I signed my contract, but I don't want to purchase the car any more. What do I need to do?
Signed sales orders are binding contracts, therefore once you have signed this you are obliged to take the car. If this is not possible for whatever reason, please be aware that there might be a cancellation fee. For more information, please read our terms & conditions
How does Adobe eSign work?
A detailed description can be found here...
Is it necessary to sign the sales order using Adobe Sign?
Using Adobe Sign helps to speed up the processing time of your order. Contact your support representative to discuss other options.
Already an account?
Request your personal account to access vehicle pricing, track delivery status and more
Make sure you don't miss our stock updates!
Sign up for our weekly update including NEW STOCK, SPECIAL DEALS and more…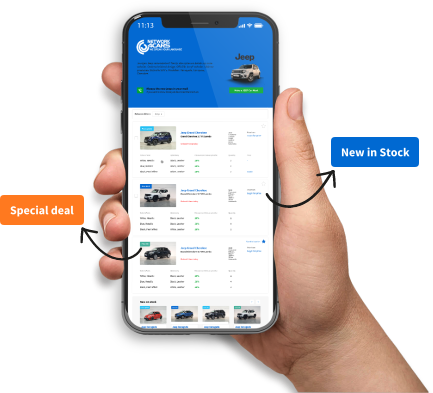 By signing up you grant permission to use your data to keep you informed of news and offers from Network4Cars